Visitor Profile
The Moscow International Property Show will attract a selective audience. A general breakdown is as follows:-
A selected number of specially invited Principals
Government and Industrial leaders
Researched portfolio managers
High-management from Moscow companies and the surrounding regions
Specially targeted market segments (golf, show business etc)
High earning individuals
Representatives up-market publications
Local Press
Business Potential
Moscow is the powerhouse of Russia and it is estimated that 80% of the wealth is concentrated in the city.
Business is booming in Moscow. The wealthy are amassing fortunes and continue to travel extensively. The initial race to visit new international destinations has quietened and many affluent Russians are now looking for luxurious residences in all year destinations.
With all economic indicators showing continuing growth more Russians are finding disposable income and are looking for International property for personal enjoyment and for Investment.
Moscow also has regular flights to most destinations enabling easy access.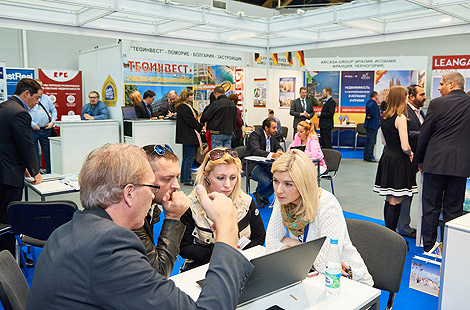 Information for visitors (Russian language) >>